"I just don't understand how you can welcome home that no-good brother of mine and throw a big party for him," the older brother said angrily to his father.
"I've been faithful to you all these years, slaving for you, and I've never disobeyed your orders. Yet you never gave me a party. But when my brother, who has squandered your money, comes home,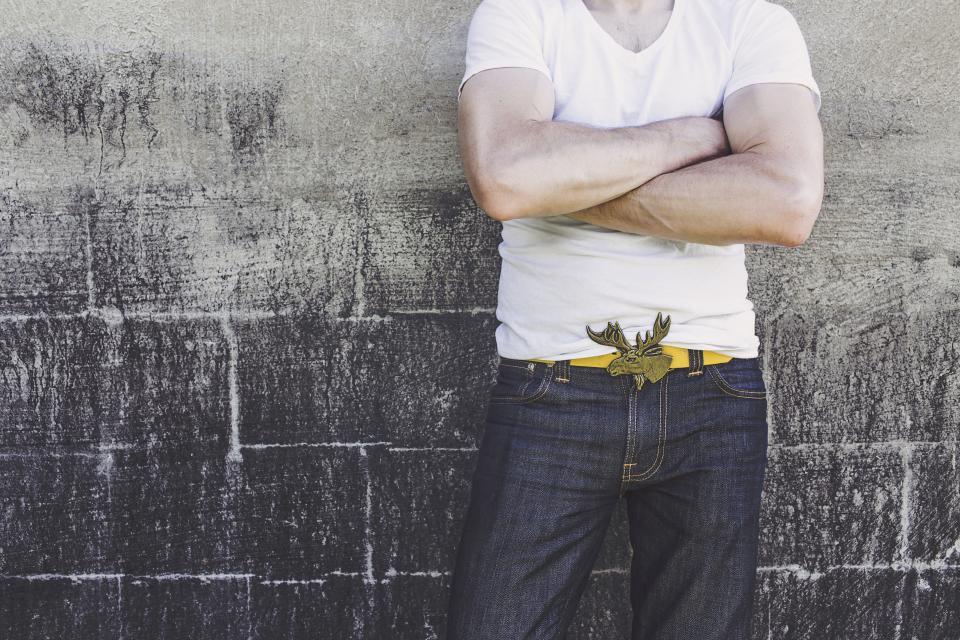 you throw a feast for him and celebrate!"
The younger brother had wanted his 'freedom" and had taken his share of his father's estate and squandered it in wild living. He had sinned against his father and against God. His very obvious moral failures had landed him in the pigsty.
But what about the older brother who had faithfully served his father for many years? Did he have no sins?
When we read the parable of the prodigal son in Luke 15:11-32, we can identify three undesirable character traits of the older brother.
Self-Centered
The older brother maintained a self-centered attitude (v. 25-28). He failed to take his father's feelings into consideration; he thought only of himself. When a person truly loves someone, he takes joy in the other person's happiness. The father had every reason to celebrate the return of his lost son. The older brother, however, seemed totally unconcerned about his brother's welfare.
Self-Pity
The older brother wallowed in self-pity (v. 28-32). The party had begun while he was working in the field. When he neared the house and heard music, a servant told him of the celebration. Like a child throwing a temper tantrum, he refused to go inside and join the festivities. He resented his father's gracious response toward the younger brother. If anyone deserves a party, it should be me!
Self-Righteous Attitude
The older brother exhibited a self-righteous attitude (v. 29-30). He said that he had worked like a slave for his father and had obeyed his father's every order, then he contrasted his behavior with that of his brother. "This son of yours . . . squandered your property with prostitutes." The father was well aware of the younger son's failures, yet he chose to forgive him.
The older brother's faithfulness had not gone unnoticed. The father expressed confidence in his older son and reminded him that he had entrusted everything he owned to him. But he also explained that the younger son, who had been presumed dead or lost, had returned safely to his family; therefore, they had every reason to celebrate this joyous event.
How does this parable apply to us as Christians today?
When someone returns to the Lord after living a sinful lifestyle and everyone applauds that person's testimony, it may seem that a life of faithfulness gets little notice. However, 1 Corinthians 15:58 reminds us, 'Therefore, my dear brothers, stand firm. Let nothing move you. Always give yourselves fully to the work of the Lord, because you know that your labor in the Lord is not in vain" (NIV). God keeps excellent records.
Jesus said all of heaven rejoices over one sinner who repents (Luke 15:7). Consider the example of the Good Shepherd, who risked His life for the lost sheep and then celebrated with His friends when He found the sheep (15:4-6). If we are co-heirs with Christ, closer than mere friends, shouldn't we rejoice with Him? If we truly love Him, can we not share His joy?
The older brother acted as if he had no relationship whatsoever with his brother. If our Heavenly Father welcomes the repentant sinner into His arms, yet we treat the person as an outcast, our own relationship with God will be affected. Romans 12:15-16 reminds us, "Rejoice with those who rejoice; mourn with those who mourn. Live in harmony with one another. Do not be proud, but be willing to associate with people of low position. Do not be conceited" (NIV).
If we allow self-centeredness, self-pity, and self-righteousness to take root in our lives, they will blind us to human needs, negate our effectiveness in ministry, and rob us of divine blessings.