Mandy struggled with trusting the Lord when her children were experiencing difficult problems.
She pleaded with Him to protect and guide them; sometimes, she fasted. She knew that God could answer her prayers, but she realized that His answers were not always easy to accept.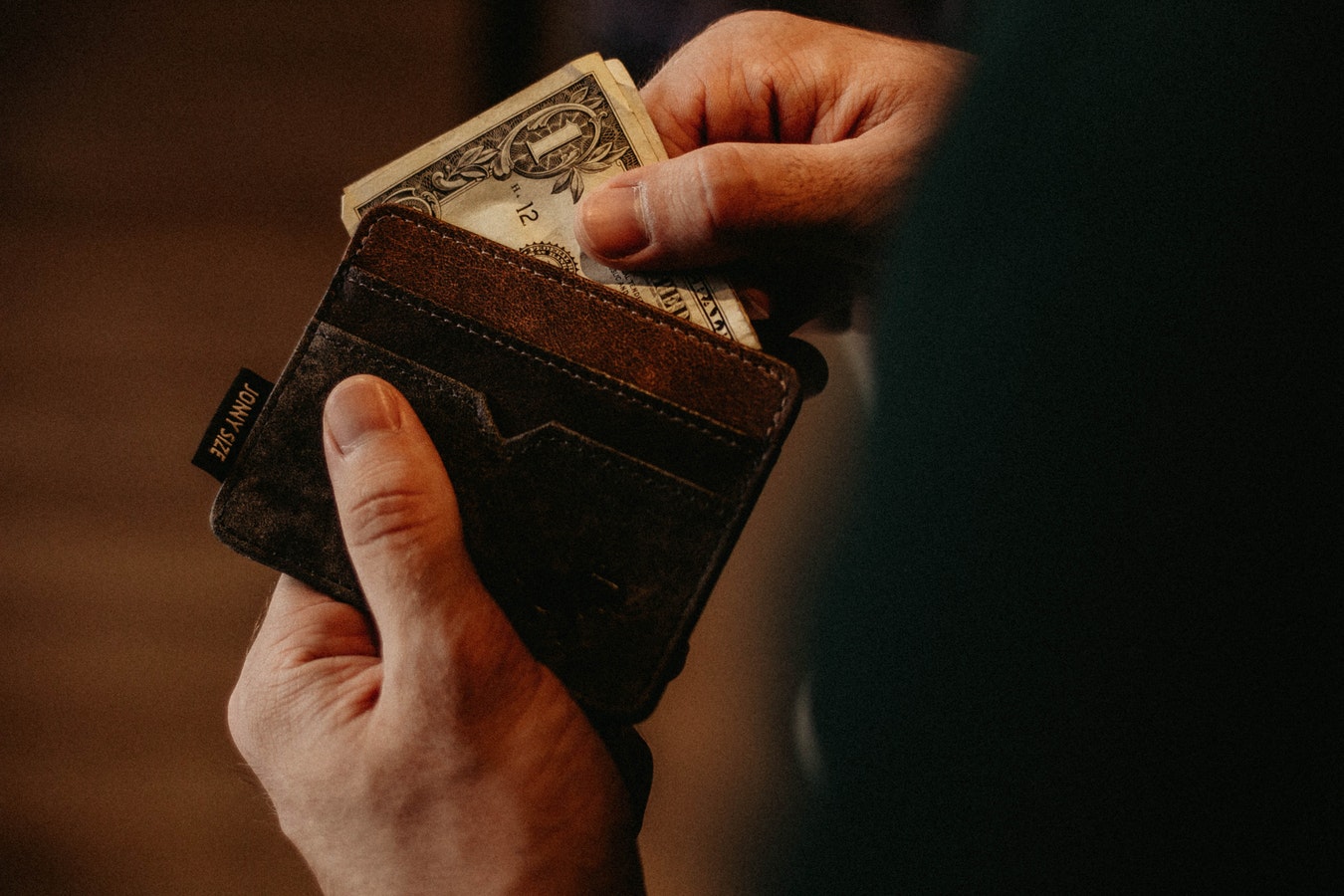 One day, Mandy paced back and forth in her living room, interceding for one of her children. She knew her trust level was woefully inadequate. She cried out to the Lord, "If I can't learn to trust You to work in my children's lives, I won't ever have any peace."
Suddenly, He spoke to her. It was not an audible voice, but a thought burst into her mind. "How can you trust Me with your children, when you don't trust Me with your money?"
Mandy stopped in her tracks. She hadn't thought about the tithing issue for weeks.
Immediately, she saw not only that she feared for her children, but also that her fear of tithing was blocking her from trusting the Lord. "Of course! Now I see that my fear of not being able to pay my bills if I tithed could affect my trusting You with my children." She rejoiced and praised the Lord for showing her what was blocking her trust. She started tithing immediately. Her trust level dramatically increased, and she found a joy in giving that gave her life fulfillment.
Mandy wasn't paying the Lord to answer her prayers. Since she didn't trust the Lord to meet her financial needs, it affected her level of trust in other areas of her relationship with Him. Her disobedience in what the Bible clearly states put money in the position of an idol and was blocking her spiritual growth. Once the idol was removed, and her money wasn't more important than what Jesus wanted, her trust soared. It didn't guarantee her prayers would be answered the way she desired; rather, she had a peace that whatever God chose to do was best.
Scripture says, "Trust in the Lord with all your heart, and lean not on your own understanding" (Proverbs 3:5, NKJV).
What a tremendous verse for us to bring to mind when our lives are in turmoil and our hearts are anxious. Our view of a situation is limited in scope. Only God Almighty can see exactly what needs to be done.
The Lord does not need our money, but we need to trust Him to provide for our needs. People on a fixed or limited income often fear that their finances won't cover their expenses if they tithe. "'Bring all the tithes into the storehouse, that there may be food in My house, and try Me now in this,' says the Lord of hosts, 'if I will not open for you the windows of heaven and pour out for you such blessing that there will not be room enough to receive it'" (Malachi 3:10, NKJV). Tithing brings spiritual maturity that produces a new level of trust in God.
Whether it's our careers, finances, possessions, time, or families, the Lord wants us to release them to Him. The harder we hold on to whatever we know the Lord asks us to surrender, the more difficult it is to trust Him when we experience difficulties.
Fear of tithing is only one of the many barriers to trusting God to care for us and for our families. Mandy's block to trusting the Lord was tithing. Let us follow His instructions. He can be trusted to do what is right.