I must confess there are some things I wish I had done differently.
In a little Palestinian town, a man sat hunched over a potter's wheel. And while his foot kept pumping to make the wheel spin, he placed a glob of soft clay on the wheel and with his hands began to mold it into a form. It wasn't long before one could see that the clay was taking on the shape of an elegant vase. All at once the wheel stopped spinning, the potter gave a deep sigh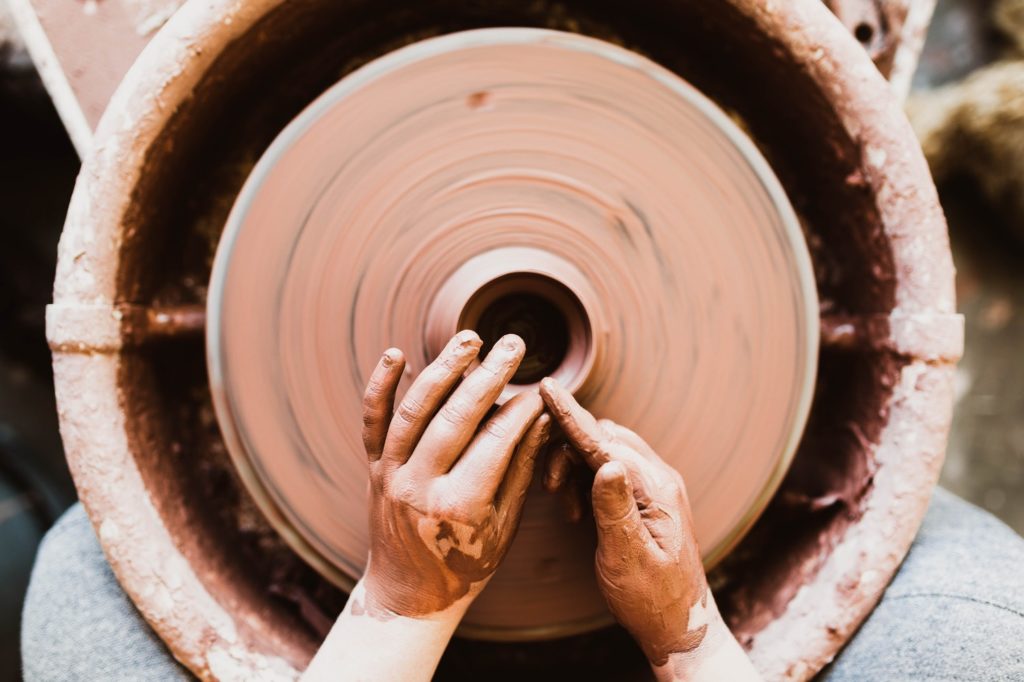 and dropped his arms by his side with a disappointed look on his face. The thing being molded had a deep gash on it, right where it would be most visible. What happened?
Unseen by the eye at first, but within the clay was a small chip of stone. Though not large but enough to damage the master's work when it came in contact with his fingers. What now? Will the potter throw the clay aside? Will he toss it on the heap outside where other discards and broken pieces of pottery lay? Oh no, —for this clay can still be salvaged. It was soft enough to be remolded into a useful vessel. The potter removed the harsh object and gently molded the clay, placing it once again on the wheel. And — "He made it again another vessel, as seemed good to the potter to make it" (Jeremiah 18:1-5).
The Potter
God gave this object lesson to Jeremiah and said, "Cannot I do with you as this potter?…Behold, as the clay is in the potter's hand, so are ye in Mine hand." What a gracious God! He is willing to "make it again." Another chance!
Looking back at the previous year, perhaps we can confess to many sharp objects in our lives that resisted the skillful hands of the Potter and led to a "marring" of the vessel. Such experiences could discourage us and lead us to think, "No hope now; we messed up so badly that the Potter, no doubt, is disgusted with us." But not so! Not this Potter. He is willing and able to take the clay and reshape it. True, the design may not be the same as before, but it will be one that pleases Him and will give Him honor. Cast the marred vessel on the trash heap? No, no, NO! "And He made it again."
God's Word gives us hope for another chance.
Peter was given another chance. When he cowardly denied the Lord, Jesus forgave him and instructed the angel at the tomb, "Tell the disciples and Peter…" (Mark 16:7).
The Father describes His Son's compassion when He said of Him, "A bruised reed shall he not break, and the smoking flax shall he not quench" (Isa. 42:3; Mt.12:20). A bruised reed is one that has been damaged and bent over. It doesn't look good among the other reeds that stand tall and straight. Shall we pull it out? Throw it away? Jesus says, "No!" He straightens the bent reed and ties on a support, until the reed is healed and can stand straight once again.
Smoking flax gives off a foul odor. The first impulse would be to stomp it out or pour water on it to stop the vile smell. The smoking flax was originally a burning torch that generated light. But something happened that blew out the flame, turning the flax into an unpleasant instrument of acrid fumes and smoke that burned the eyes, and forced the lungs to cough. One can understand why most would want to destroy the bundle of flax. But not our Lord. He will blow on it until the few remaining sparks will once again burst into a flame that will give light.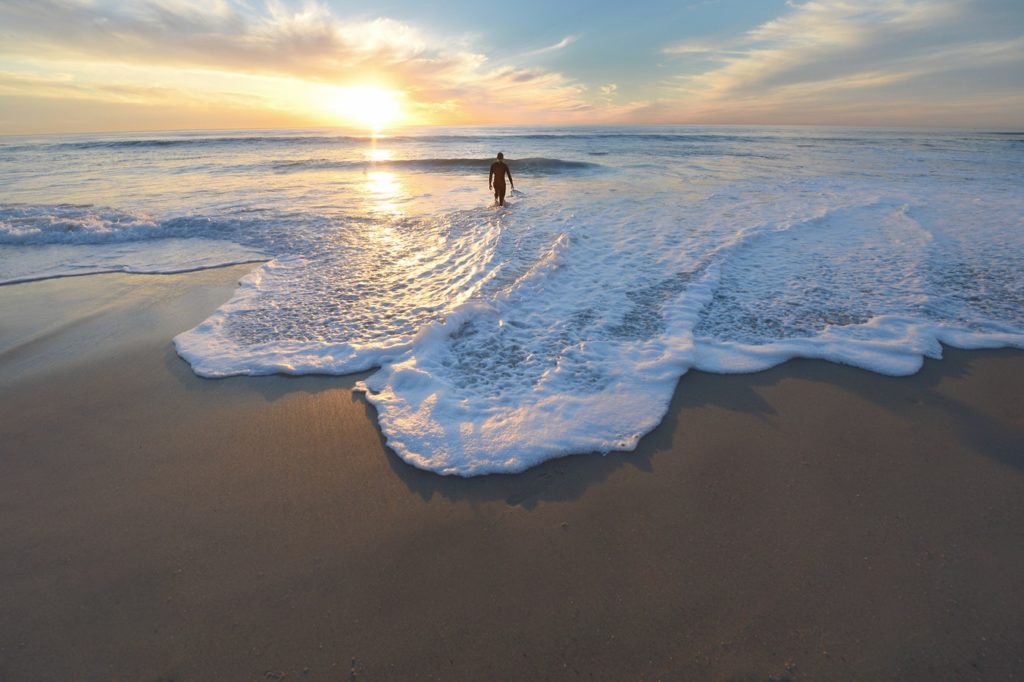 "God is not willing that any should perish" (2 Pet. 3:9). When necessary, God will administer judgment, but He is merciful, knowing that we are as dust (Psa. 103:13,14). He pleads with us to repent and return to Him to a whole-hearted reconciliation.
A woman was caught in adultery and would have been stoned to death by her neighbors — but Jesus rescued her and provided her with another chance, telling her, "Go and leave your life of sin" (Jn. 8:11 NIV). In another instance, because of his sinful practices a certain man became impotent and gravely ill. He had little hope of ever being healthy again. But Jesus healed him and gave him another chance, saying: "Stop sinning or something worse may happen to you." (Jn. 5:14 NIV). Paul advised the Church of Corinth to forgive and to love the man who was being disciplined for committing sin. God does not wish to keep us in a spiritual prison, but rather to reconcile us to Himself. (2 Cor. 2:6-11).
Our Lord is a forgiving God.
He is ready to once again help us become useful, faithful servants. We may have failed the Lord last year, but if we repent He will forgive us. "He is merciful, and gracious, slow to anger, and plenteous in mercy…" (Psa. 103:8-14).
The devil is a slanderer. He will attempt to keep us in a cage of self condemnation, and will heap accusations on us for past wrong doing (Rev.12:10). God's Word teaches us to "Resist him and he will flee from you." (James 4:7).
God will give us a new beginning. Accept it! Knowing that God loves you and is willing to help you, should assist you greatly to face the year with confidence and expectation of glorious victory.
Encourage yourself and your people with these words "and He made it again…" And He didn't break the bruised reed…nor did He quench the smoking flax. What a gracious God we have!