While there is some debate about the identity of the 144,000 in 7:1-8, everyone agrees that the innumerable multitude in the next vision refers to believers from all peoples—a vision that ultimately includes all of us who believe in Jesus.
These people are "from all nations and tribes and peoples and languages" (7:9). Revelation uses this fourfold formula, in varying sequences, seven times. The formula echoes the book of Daniel. Daniel has the threefold formula six times; the Greek translation of Daniel makes the first instance (Dan 3:4) fourfold, as in Revelation. That context applies to Nebuchadnezzar's Babylonian empire.
By the time of Revelation, however, people would no longer think of "all nations" as part of the Babylonian empire. Another passage in Daniel predicted an innumerable multitude from all nations serving the Son of man (Dan 7:13-14). Yet despite the hyperbole of Roman imperial claims, most people in John's urban audience in the Roman province of Asia knew about many other parts of the world beyond the Roman Empire. The Roman Empire had trade ties with India, China, parts of Africa as far south as Tanzania, and northern Europe perhaps as far west as Iceland. The idea that members of all peoples would stand before God's throne would have been unthinkable!
Much of John's audience may have been shocked by the implausibility of his vision, yet we are living in its reality. By the second century, the greatest strongholds of Christian faith were in Syria, Egypt and what is now western Turkey. In the fourth century both the Roman empire and the Ethiopian kingdom of Axum in east Africa became predominantly Christian, and Jesus's movement was spreading, usually in its Syrian forms, much further east in Asia. In different periods different regions had more of the gospel.
The shift in global Christianity over the past century has been one of the most dramatic in history.
Some estimate that just 16.7 percent of Christians lived in Africa, Asia and Latin America in 1900; but that this figure will be close to 70 percent by 2025. This growth has been especially explosive among particular groups in the past generation. For example, in 1960, Africa, Asia and Latin America had an estimated fifty million evangelicals; today that figure is about 600 million, with a majority in Pentecostal and charismatic circles. Majority World evangelicals outnumber those in the West perhaps five times over. (These statistics are from Operation World and, following that resource, the introduction to a recent book edited by myself and Daniel Carroll, Global Voices.)
In Daniel 3, Nebuchadnezzar demanded that all peoples worship the statue he made; in Revelation 13, the quintessential evil kingdom demands that all peoples worship the image of its ruler. Nebuchadnezzar and Revelation's beast have their global empires, but Jesus has a true international, multicultural kingdom. Whereas Nebuchadnezzar and the beast impose their rule by force or deception, Jesus's followers are those who love him and trust him because he gave his life to redeem us.
Notice what the believers in this passage are doing: worshiping God, they "serve day and night in temple," like priests (Rev 7:15); in fact, Revelation elsewhere declares that they are a kingdom and priests (1:6; 5:10). Because they wear white robes like the martyrs in 6:9-11, many scholars think they are martyrs. In any case, they are people who persevered in faith during their time on earth and are now in heaven (7:14).
Yet they appear as a triumphant people hailing a conqueror; Israel often waved palm branches to hail a victorious leader (7:9). Whereas some Jewish people believed that they would constitute God's end-time army to defeat the Gentiles, here God's people are portrayed not with weapons but with branches, hailing the victor. And the victor, God's conquering lion (5:5), turns out to be a slain lamb (5:6), who won the victory in God's sight not by earthly conquests but by offering himself to suffer for truth and righteousness.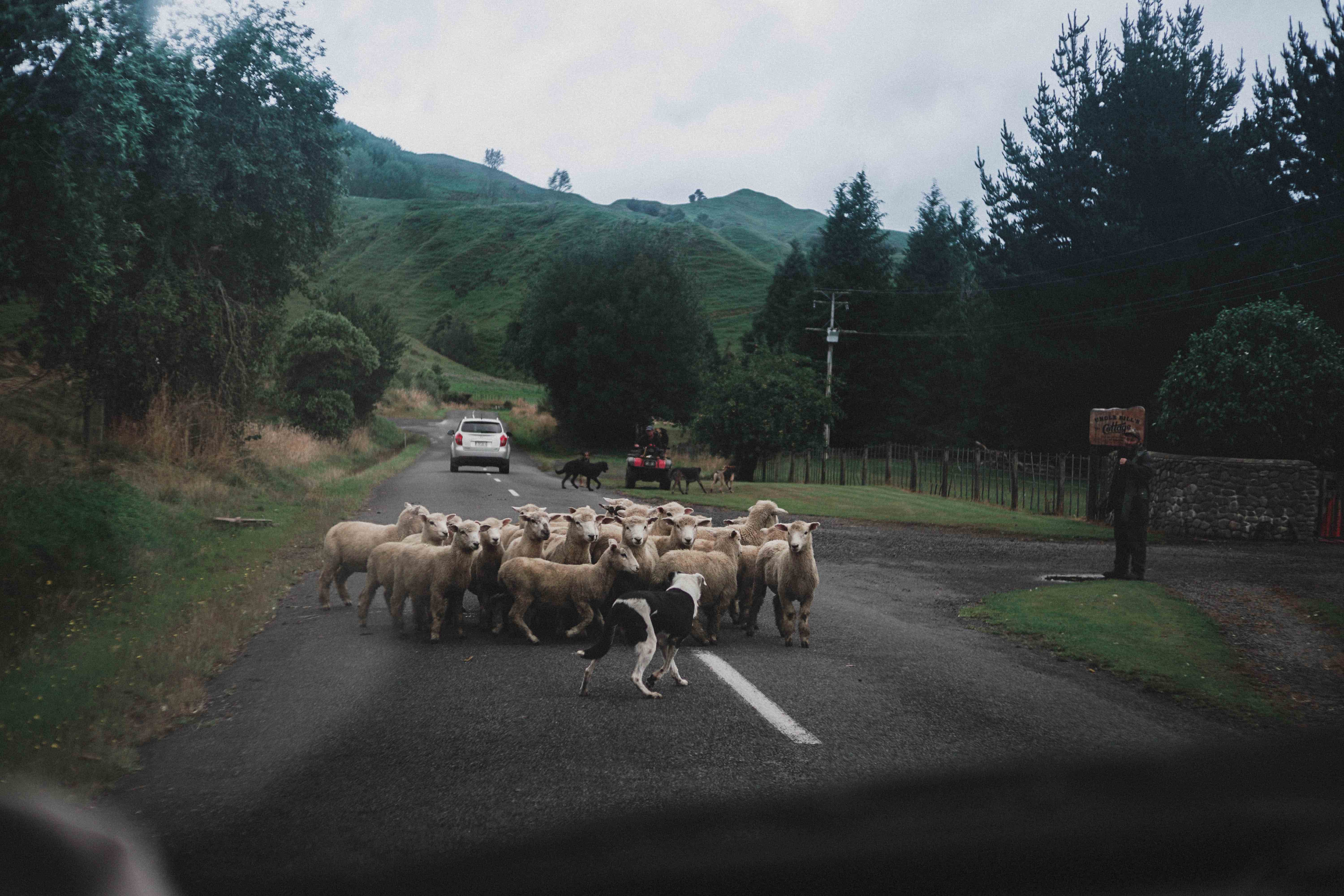 John declares that the lamb will shepherd them (7:17). This image is striking for two reasons. First, Israel's chief shepherd in the Old Testament was God himself (e.g., Ps 23:1). The lamb here is God in the flesh. But second, lambs were not shepherds; lambs were in fact the most vulnerable members of the flock, who most needed a shepherd to protect them. Yet our shepherd is also a lamb who was slain for our sins; he understands our suffering because he became one of us and shared that suffering.
Revelation describes the hope that awaits us in terms familiar to John's first audience from their Bibles. We will no longer be hungry or thirsty, nor suffer from sin or heat (7:16); our shepherd will guide us to springs of water (7:17). Most of this description comes from Isa 49:10, depicting God's care for his people Israel. John's depiction changes two important details: Jesus fills the divine role here, and all his followers belong to his people. John also says that Jesus will wipe away our tears (Rev 7:17; cf. 21:4), which alludes to Isa 25:8: when God raises the dead, he will wipe away his people's tears.
Whatever we suffer, we may remain confident that our Lord loves us. For our sake he has already experienced suffering and death; he understands what we suffer. He is with us now and he will be with us forever. Weeping may endure for a night; but a morning is coming when our Lord will wipe away every tear from our eyes.
Craig Keener is author of The NIV Application Commentary on Revelation (Zondervan, 2000, also available in Spanish and Chinese) and the IVP Bible Background Commentary: New Testament (InterVarsity; over half a million sold; also available in Spanish, Chinese, Korean, and some other languages). He and M. Daniel Carroll R. coedited Global Voices (Hendrickson, 2013).