Today's Scripture: 1 Chronicles 22:1-23:32
Central Thought: Embrace the move of God in the next generation.
King David wanted to build God a house. He had long dreamed about it. But the Lord told him he would not be allowed to build it. What a disappointment! His son, Solomon, would be the man of peace that God required for this construction.
Disappointments come to all of us. David provides an example for us by the way he handled his disappointment. Another generation would get to see glories David had only dreamed of. He made a decision that has timeless application. Although it was a project he would not see completed, he would embrace the move of God beyond his time.
The Next Generation
David threw himself into the work and helped amass the things needed for his son to build the temple. He spoke to Solomon about it, and made arrangements for the perpetual worship of God through the sons of Aaron.
David could have said, "This next generation is going to the dogs! I will not be supportive!" But, no, he hinged his hopes upon the fact that Solomon would follow God and do things greater than he had done.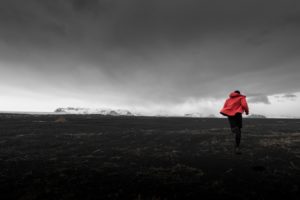 We must learn that there may be others better suited for a particular ministry than we are. We must take our hands off God's work and let Him choose and use whom He will. Instead of criticizing today's youth, let us reach out to them. They will be the leaders of tomorrow. Our disappointments will disappear as we help others fulfill their calling!
Devotional Prayer: Lord, help me to be an encourager and mentor that I may share Your blessings with others.
Today's Bible Reading: 1 Chronicles 22:1-23:32; Romans 3:9-31; Psalm 12:1-8; Proverbs 19:13-14