Today's Scripture: Luke 24: 31-32
"Now it came to pass, as He sat at the table with them, that He took bread, blessed and broke it, and gave it to them. Then their eyes were opened and they knew Him; and He vanished from their sight. And they said to one another, 'Did not our heart burn within us while He talked with us on the road, and while He opened the Scriptures to us?'"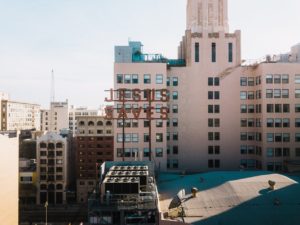 Central Thought: Royalty has come to us; let us not be guilty of saying, "If only I had known who He was."
In our scripture Jesus has been crucified and has now risen from the grave. It should have been no surprise to any of His followers. He had already told them that these events would take place. Earlier that day, an angel appeared to the women at the tomb and announced that Jesus had risen. With haste they had run to tell what they had seen and heard.
Downcast Disciples
Later that same day two of Jesus disciples' were walking home to Emmaus. They had more questions than they had answers. The disciple's spirits were downcast because things had not turned out as they had anticipated. The seven mile walk to Emmaus gave the men plenty of time to reflect and discuss what had happened over the last few days. Suddenly, Jesus came along and entered into the conversation, but they did not recognize who He was. Jesus began to talk to them about the Old Testament prophets and things concerning Himself.
On arriving at their destination they invited Jesus to come inside and break bread with them. As Jesus blessed and broke the bread in front of these two men their eyes were opened. It was an ordinary meal at the dinner table where Jesus made himself known. It is in the everyday occurrences of life that we must invite and partake of the heavenly manna. His name is called, "The Bread of Life." The daily fresh bread from heaven will certainly keep our spirits healthy and nourished.
New Level of Faith
As quickly as he appeared, He suddenly disappeared from their presence! They said to each other, "Didn't our hearts burn within us as He talked with us on the road and explained the Scriptures to us?" They were so excited, they walked seven miles back to Jerusalem to tell the others that they had seen Jesus. In a few hours they had come from hopelessness to a new level of faith, after spending time in His presence. If they had not invited Jesus into their home their eyes would not have been opened. When the eyes of our understanding become enlightened, faith rises to a new level. It is so simple, and yet we can make it very complicated. The Spirit of God comes alongside of us and changes a painful moment into a hopeful tomorrow, like He did for these disciples.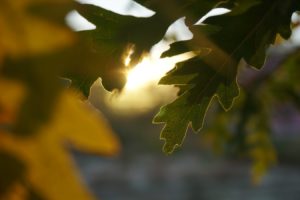 The story is told that the Queen of England went out for a walk, when all of a sudden it began to rain. In the short distance she saw a cottage. She knocked on the door and asked the man to borrow an umbrella. Not knowing who she was, the man was reluctant to help her. He thought that maybe she wanted a hand out. The next day she sent one of her servants back to the cottage to return the umbrella. The man was shocked and embarrassed that he had been so rude to the Queen. He said to her servant, "If only I had known who she was." You see, royalty had knocked on his door and he had treated her with disrespect.
Do not miss out on what God wants to say to you, by not believing what God has already told you. He delivers on His Word. Let Him come alongside of you and prove it by opening your eyes to more of His eternal Glory.
Devotional Prayer:
Ephesians 1:17-21
… That the God of our Lord Jesus Christ, the Father of glory, may give to you the spirit of wisdom and revelation in the knowledge of Him, the eyes of your understanding being enlightened; that you may know what is the hope of His calling, what are the riches of the glory of His inheritance in the saints, and what is the exceeding greatness of His power toward us who believe, according to the working of His mighty power which He worked in Christ when He raised Him from the dead and seated Him at His right hand in the heavenly places, far above all principality and power and might and dominion, and every name that is named, not only in this age but also in that which is to come. Amen.
http://godshearttoyours.org/