We have the written Word of God, the Bible, and the Holy Spirit within us to empower us to do God's will and to accomplish God's plan for our lives. We have God's promised functions of grace, and the example of Jesus to help us live according to God's ways. It is necessary for us to believe that is possible although it may be very foreign to our nature. But remember, Christians have a new nature and God is constantly working to perfect what He has started in us, perfecting us into the image of Christ.
Psalm 138:8 Amplified Bible (AMP)
8 The LORD will accomplish that which concerns me;
Your [unwavering] lovingkindness, O LORD, endures forever—
Do not abandon the works of Your own hands.
Romans 8:29 Amplified Bible (AMP)
29 For those whom He foreknew [and loved and chose beforehand], He also predestined to be conformed to the image of His Son [and ultimately share in His complete sanctification], so that He would be the firstborn [the most beloved and honored] among many believers.
John 14:12 Amplified Bible (AMP)
12 I assure you and most solemnly say to you, anyone who believes in Me [as Savior] will also do the things that I do; and he will do even greater things than these [in extent and outreach], because I am going to the Father.
Therefore, we can confidently declare our ability to think, speak, and act according to the will of God. As in all of the Christian life, it is a walk of faith. We hear, we believe, and we confess what God's Word says we are, what it says we have, and what it says we can do. We do the things Holy Spirit prompts us to do either from the Word or in our spirit.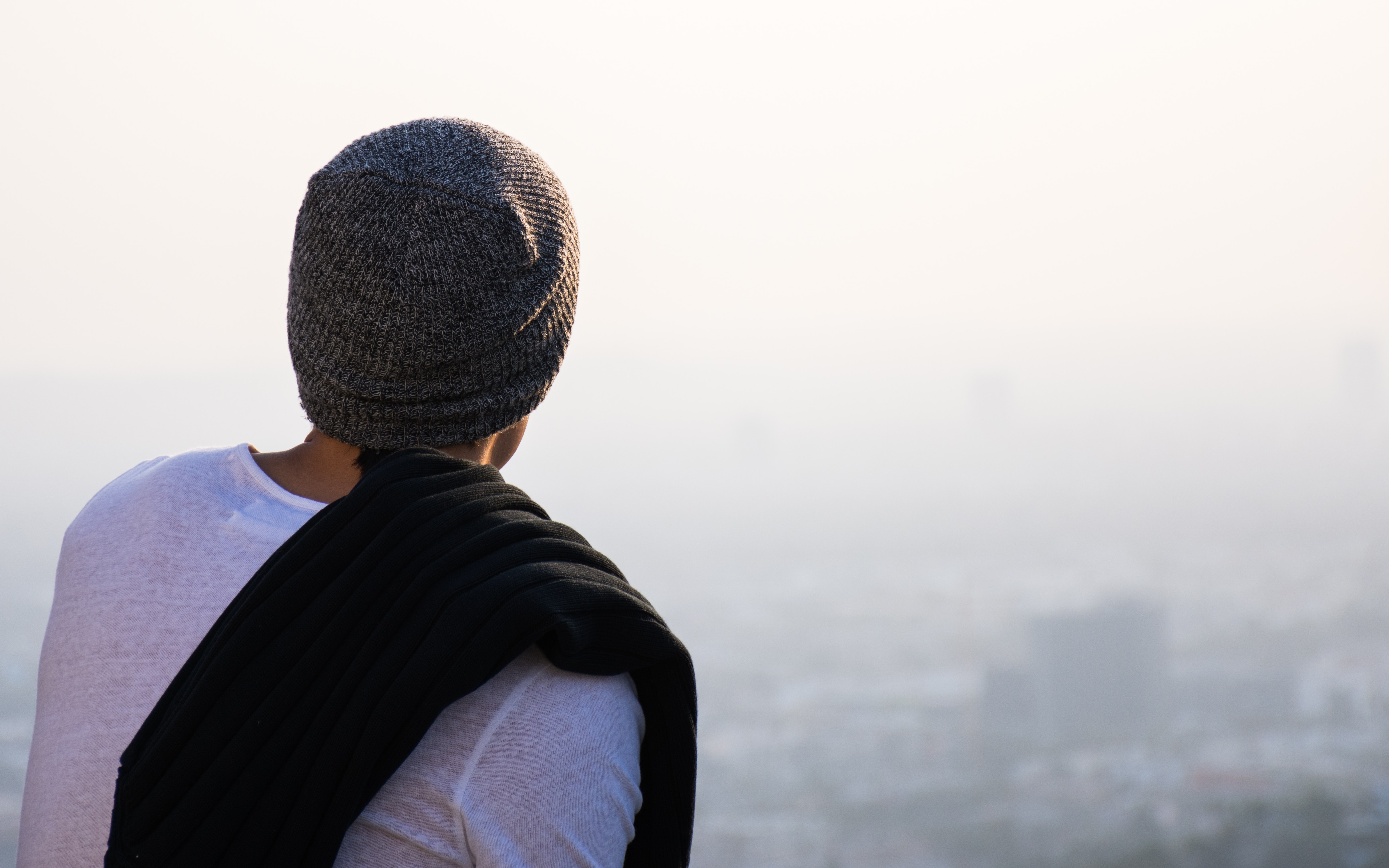 God takes our "I can't" attitude and turns it into "I can". Moses argued with God concerning his ability to speak to Pharaoh about releasing the Jewish people from captivity. God gave him Aaron to accompany him and help him with speaking. Saul, a man who persecuted Christians, had a life changing experience with God and became transformed into a leading apostle who wrote two-thirds of the New Testament.
It is not who you are or what you can do in your own abilities, but rather who God intends for you to be and the empowerment, grace and favor He will bestow upon you to help you complete the plans He has for your life. We are to submit our will to Him, believe His Word, and trust Him to complete our assignments in His Kingdom.
I Can Have Faith in God
When we face a problem or a directive from Holy Spirit that seems beyond what is possible for us to do, we can draw strength and courage from the scriptures. In addition, we should believe in the faithful nature of God, and boldly declare, "I can because God always can. "
Mark 11:22 Amplified Bible (AMP)
22 Jesus replied, "Have faith in God [constantly].
Ephesians 3:20 Amplified Bible (AMP)
20 Now to Him who is able to [carry out His purpose and] do superabundantly more than all that we dare ask or think [infinitely beyond our greatest prayers, hopes, or dreams], according to His power that is at work within us,
The key in this scripture is "according to His power that is at work within us". The same Holy Spirit that raised Jesus from the dead is within us. We are citizens of a heavenly kingdom empowered by the King to fulfill our purpose in the earth.
I Can Fulfill God's Commandments
When Jesus taught a large crowd of people, the Sermon on the Mount, he laid out a plan for living that was extremely new to their way of thinking as it is to us in the natural. The teachings of Jesus as recorded in Matthew 5, 6, and 7, are for our instruction and are things we can do with the help of Holy Spirit. The following are commandments and declarations we can make to build our faith so we will follow His ways of doing things.
Matthew 5:44 Amplified Bible (AMP)
44 But I say to you, [a]love [that is, unselfishly seek the best or higher good for] your enemies and pray for those who persecute you,
Declare: "I can love and unselfishly seek the best for my enemies. I can pray for those who persecute me."
Matthew 6:3-4 Amplified Bible (AMP)
3 But when you give to the poor and do acts of kindness, do not let your left hand know what your right hand is doing [give in complete secrecy], 4 so that your charitable acts will be done in secret; and your Father who sees [what is done] in secret will reward you.
Declare: "I can give to the poor and do kind things for others in complete secrecy. My heavenly Father will know what I have done and will reward me."
Note: The King James Version states God will reward us openly.
Matthew 6:33 Amplified Bible (AMP)
33 But first and most importantly seek (aim at, strive after) His kingdom and His righteousness [His way of doing and being right—the attitude and character of God], and all these things will be given to you also.
Declare: "I can seek first the kingdom of God and His righteousness. I can seek His ways of doing and being right. I can have the attitudes and character of God. I can enjoy all the benefits of being in right standing with God."
Matthew 22:37-39 Amplified Bible (AMP)
37 And Jesus replied to him, "'YOU SHALL LOVE THE LORD YOUR GOD WITH ALL YOUR HEART, AND WITH ALL YOUR SOUL, AND WITH ALL YOUR MIND.'38 This is the first and greatest commandment. 39 The second is like it, 'YOU SHALL LOVE YOUR NEIGHBOR AS YOURSELF [that is, unselfishly seek the best or higher good for others].'
Declare: "I can love God with all my heart, with all my soul, and with all my mind. I can love my neighbor and I can love myself."
I Can Have Wisdom in Financial Decisions
Deuteronomy 8:18 Amplified Bible (AMP)
18 But you shall remember [with profound respect] the LORD your God, for it is He who is giving you power to make wealth, that He may confirm His covenant which He swore (solemnly promised) to your fathers, as it is this day.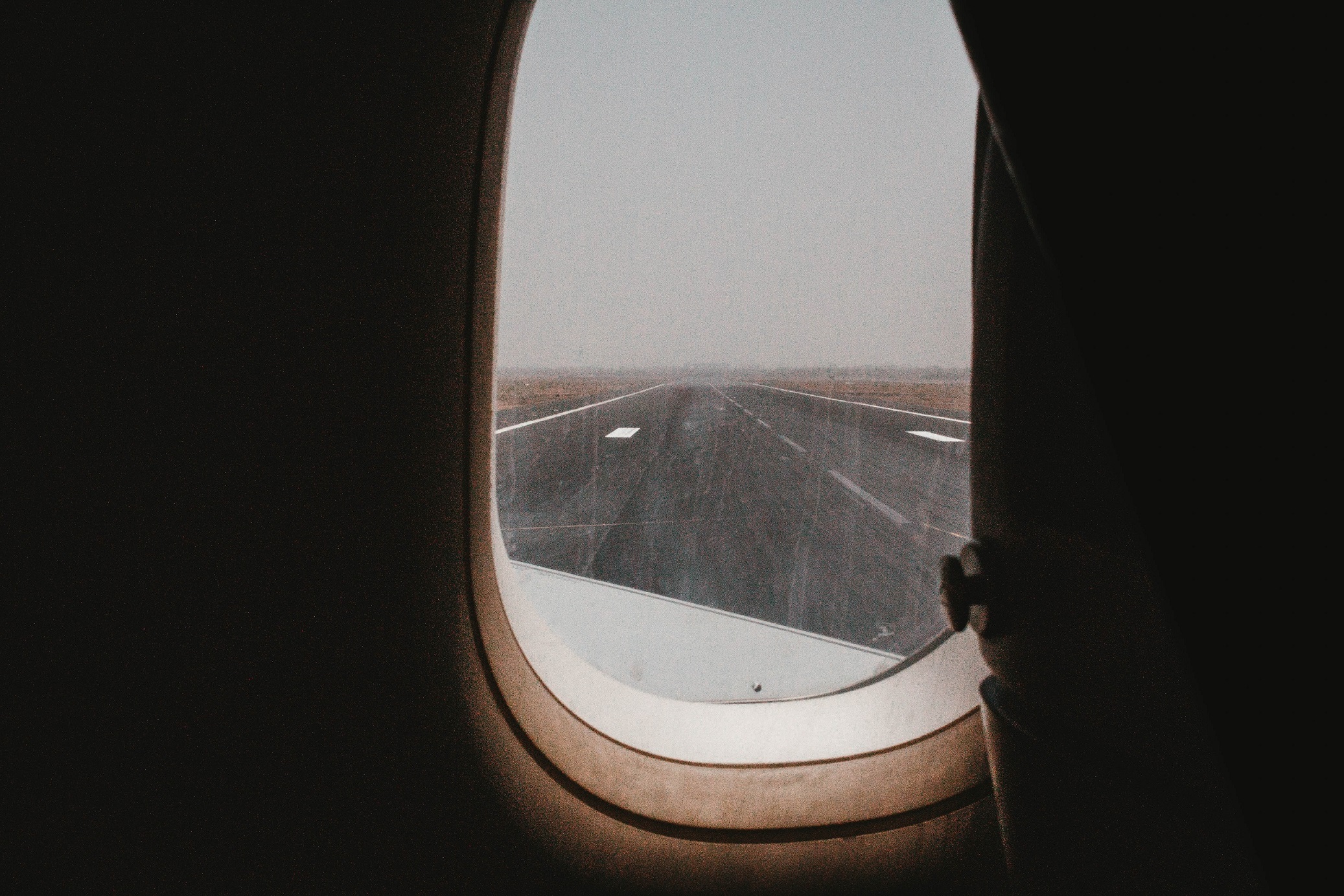 Declare: "I can ask God to give me wisdom to increase financially because this is a part of His covenant with His children."
James 1:5-7 Amplified Bible (AMP)
5 If any of you lacks wisdom [to guide him through a decision or circumstance], he is to ask of [our benevolent] God, who gives to everyone generously and without rebuke or blame, and it will be given to him. 6 But he must ask [for wisdom] in faith, without doubting [God's willingness to help], for the one who doubts is like a billowing surge of the sea that is blown about and tossed by the wind. 7 For such a person ought not to think or expect that he will receive anything [at all] from the Lord,
Declare: "I can ask God for wisdom in making decisions or how to handle circumstances and He will give it to me generously. I must believe He will do this and not doubt or I will not receive from Him."
I Can Give
2 Corinthians 9:6-7 Amplified Bible (AMP)
6 Now [remember] this: he who sows sparingly will also reap sparingly, and he who sows [a]generously [that blessings may come to others] will also reap [b]generously [and be blessed]. 7 Let each one give [thoughtfully and with purpose] just as he has decided in his heart, not grudgingly or under compulsion, for God loves a cheerful giver [and delights in the one whose heart is in his gift].
Declare: "I can give generously to bless others and I can receive blessings. I can decide to give with purpose and I can gladly and cheerfully give."
I Can Be a Witness
Matthew 10:32 Amplified Bible (AMP)
32 "Therefore, the one who [a]confesses and acknowledges Me before men [as Lord and Savior, affirming a state of oneness with Me], that one I will also confess and acknowledge before My Father who is in heaven.
Declare: "I can confess Jesus as my Lord and Savior before others and He will confess and acknowledge me before My Father in heaven."
I Can Have My Prayers Answered
John 15:7 Amplified Bible (AMP)
7 If you remain in Me and My words remain in you [that is, if we are vitally united and My message lives in your heart], ask whatever you wish and it will be done for you.
Declare: "I can stay close to Jesus and I can keep His words in my heart. I can ask Him for what I need and my prayers will be answered."
Hebrews 4:16 Amplified Bible (AMP)
16 Therefore let us [with privilege] approach the throne of grace [that is, the throne of God's gracious favor] with confidence and without fear, so that we may receive mercy [for our failures] and find [His amazing] grace to help in time of need [an appropriate blessing, coming just at the right moment].
Declare: "I can come boldly to God's throne of grace with confidence and without fear to receive help when I need it."
I Can Live in Victory
The Apostle Paul endured beatings with rods, floggings, shipwrecks, and imprisonment. He wrote in the letter to the Roman Christians that "neither tribulation, distress, persecution, famine, nakedness, peril, or sword could separate him from the love of God".
Romans 8:37 Amplified Bible (AMP)
37 Yet in all these things we are more than conquerors and gain an overwhelming victory through Him who loved us [so much that He died for us].
Declare: "I can overcome all obstacles because I have victory through Jesus who loved me so much He died for me."
To the Philippian Christians, he testified about God's care of him through all kinds of circumstances.
Philippians 4:12-13 Amplified Bible (AMP)
12 I know how to get along and live humbly [in difficult times], and I also know how to enjoy abundance and live in prosperity. In any and every circumstance I have learned the secret [of facing life], whether well-fed or going hungry, whether having an abundance or being in need. 13 I can do all things [which He has called me to do] through Him who strengthens and empowers me [to fulfill His purpose—I am self-sufficient in Christ's sufficiency; I am ready for anything and equal to anything through Him who infuses me with inner strength and confident peace.]
Declare: "I can do all things that God has planned for me to do in my life. He empowers me with inner strength and confident peace no matter what the circumstances. I will fulfill His purpose for my life"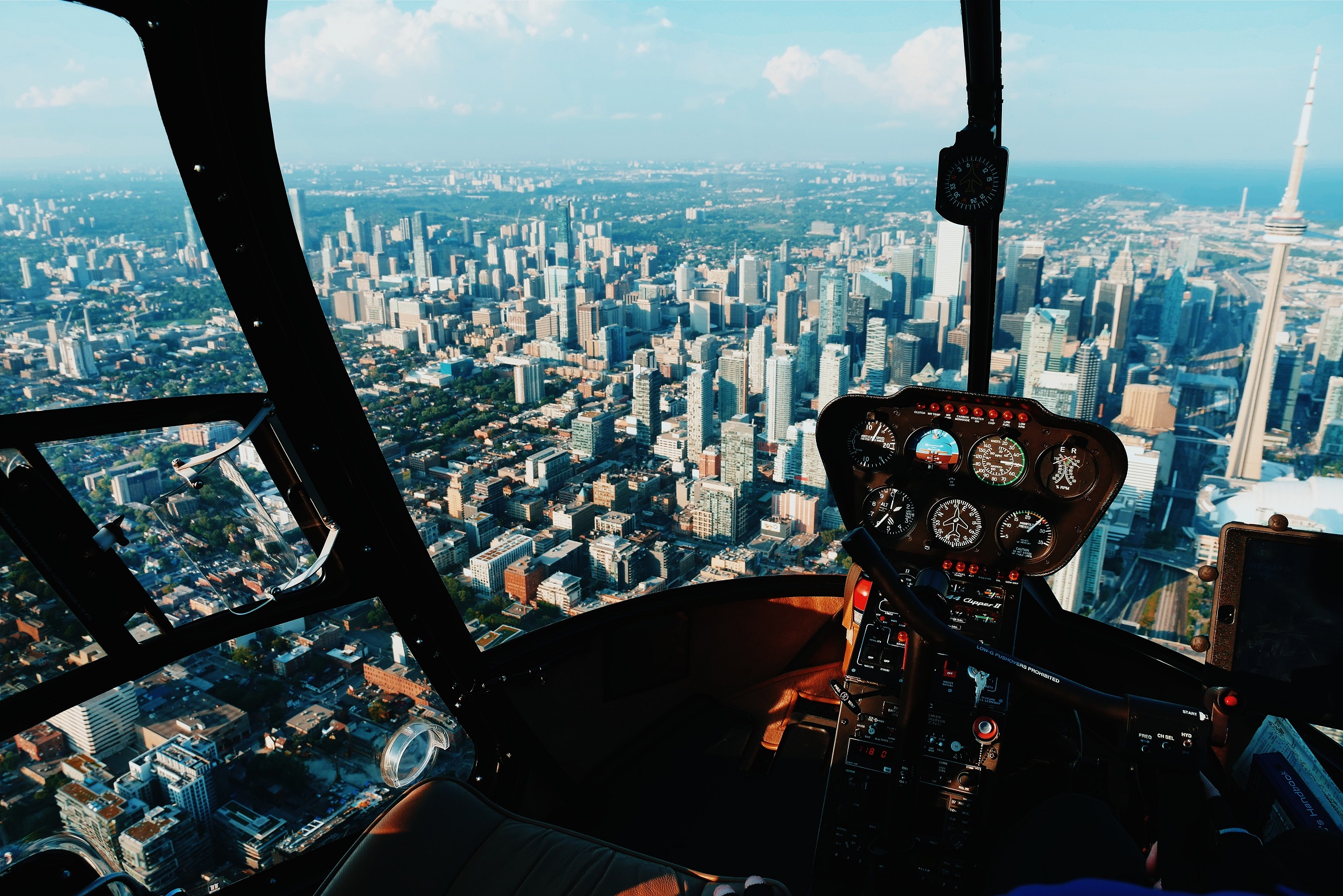 I Can Resist Temptations
James 4:7 Amplified Bible (AMP)
7 So submit to [the authority of] God. Resist the devil [stand firm against him] and he will flee from you.
Declare: "I can submit to the authority of God. I can resist, stand firm against the devil, and he will get away from me."
Revelation 12:11 Amplified Bible (AMP)
11 And they overcame and conquered him because of the blood of the Lamb and because of the word of their testimony, for they did not love their life and renounce their faith even when faced with death.
Declare: "I can overcome the devil because of the blood of Jesus that has paid for all my sins, thus, I am forgiven. I also overcome the devil by the words I speak about what Jesus has done for me. I can stay strong in faith even in difficult times."
I Can Have God's Help
I Peter 5:7 Amplified Bible (AMP)
7 casting all your cares [all your anxieties, all your worries, and all your concerns, once and for all] on Him, for He cares about you [with deepest affection, and watches over you very carefully].
Declare: "I can cast all my cares, anxieties, worries, and concerns on Him because He cares about me with deepest affection, and He watches over me very carefully."
I Can be a Part of Fulfilling the Great Commission
Whether you are a business owner, an employee, a student, a stay-at-home mother, or retiree living in a nursing home, God can empower you to fulfill His plan for your life every day of your life. You can share your faith and your resources with others in ways that show God's love to them.
A dear lady in our church, Sister Helen, recently found it necessary to live in a nursing home. She is now reading the Bible and teaching other residents about Jesus. She has some of our Sunday school lessons in a notebook and reads these to her friends.
Matthew 28:19-20 New King James Version (NKJV)
19 Go [a]therefore and make disciples of all the nations, baptizing them in the name of the Father and of the Son and of the Holy Spirit, 20 teaching them to observe all things that I have commanded you; and lo, I am with you always, even to the end of the age." [b]Amen.
Declare: "I can share my faith in Jesus with others no matter where I live. I can supply the needed money, tools, plane tickets, books, and living expenses to those who go to make disciples in other nations. I ask God to use me to fulfill His Great Commission."
Application
As you read and confess these scriptures, you will realize that with God's grace and the empowerment of Holy Spirit, you can do the things you are reading. You can love the unlovely, forgive those who hurt you, be a peacemaker, go the second mile, rejoice even in hard times, and pray the prayer of faith.
The body of Christ is truly a force in the earth. The Gospel of Jesus Christ is being spread throughout the world by empowered servants of God. Finances are being provided by believers who are willing to give to missions rather than spending all their money on comforts and pleasures.
Visions, dreams, and ideas given by God are being accomplished as faithful believers allow God to demonstrate His love and power through them.
Having a "can do" attitude comes from having a close relationship with Jesus (being in Him), by realizing who you are in Christ, and by faith receiving every promise, all of which are "yes" in Jesus.
2 Corinthians 1:20 Amplified Bible (AMP)
20 For as many as are the promises of God, in Christ they are [all answered] "Yes." So, through Him we say our "Amen" to the glory of God.
Declare: "I am in Christ and all of the promises of God are mine. I say "Amen" so be it. My life will bring glory to God."