And David inquired of the LORD, "Shall I pursue after this band? Shall I overtake them?" He answered him, "Pursue, for you shall surely overtake and shall surely rescue."
David recovered all that the Amalekites had taken, and David rescued his two wives. Nothing was missing, whether small or great, sons or daughters, spoil or anything that had been taken. David brought back all. David also captured all the flocks and herds, and the people drove the livestock before him, and said, "This is David's spoil."
1 Samuel 30:8, 18-20
King David found himself in a difficult place. While he was away, the enemy began to attack his camp at Ziklag.
The camp was not only raided of its resources, but it was burned to the ground. And to make it worse, the enemy captured all of their wives and children. Not only was David afraid, but there was great tension in his life as a leader since he was also responsible for the camp.
In his distress, David pulled away and began to do the only thing he knew how: he encouraged himself in the Lord his God.
David called for the priest to come into agreement with him and David believed for a Word from God concerning this situation. During this time the Lord gave David a specific Word in order to overcome this situation.
And David inquired of the LORD, "Shall I pursue after this band? Shall I overtake them?" He answered him,
"Pursue, for you shall surely overtake and shall surely rescue."
After David heard this Word from the Lord he knew that not only was God calling him to action but that God was calling him to overcoming faith. God was calling David to believe that it wasn't all lost. That there was the ability to get back what the enemy stole from him. So David set out with faith in his heart and did just that. And not only did David operate in an overcoming faith, but he recovered all that was taken and discovered that God even had a hidden blessing in the enemy's camp that was waiting just for him.
As it relates to our lives, I wonder how many times we've come home to discover the devil pillaging our families, attacking our resources, and afflicting our lives? In these situations, we have two options before us.
We can have an attitude of acceptance of the things that have happened to us and operate in a defeated mindset
or we can let an overcoming faith rise up inside of us which even the devil himself is unable to stop!
But in these moments there are three important things that we have to do in order to get to that place of faith so that we go from defeat to living a victorious life: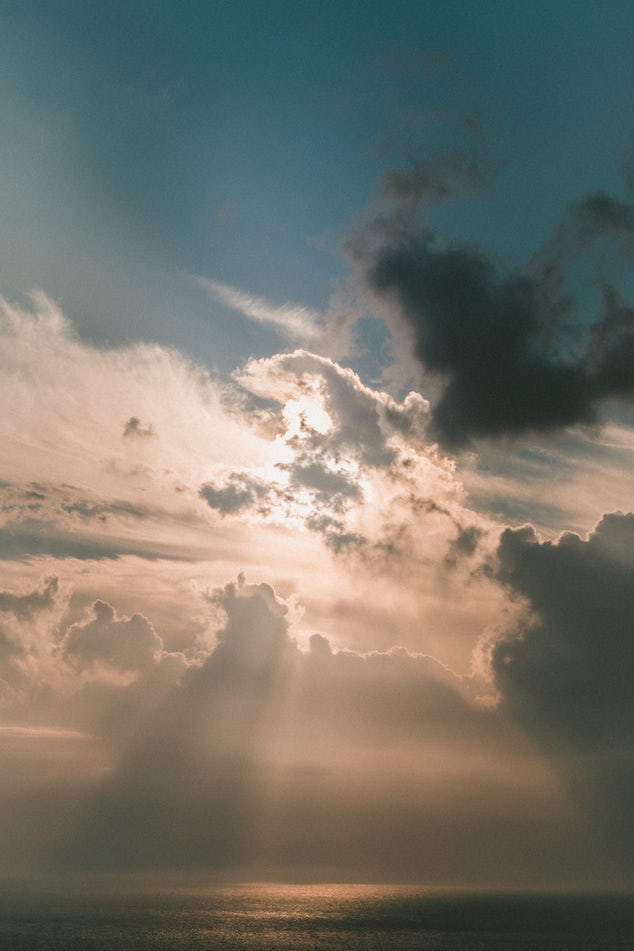 1. We need to encourage ourselves in the Lord our God. We as believers need to get better at this. A great way to encourage yourself in the Lord is to open your Bible to your favorite passage of Scripture. Or begin to remember all of the times God has been faithful to you. This will help to build faith and encourage you in any situation.
2. We need to do is find someone who can agree with us. David found the Priest and asked him to come so that David could agree with him. You need to find someone that can pray down heaven and that will also believe with you until you hear from God.
3. We need to do something. We need to have a reaction to what we're believing for. After David prayed and heard from God he didn't go home and sit down. He began to take radical steps to see change happen. I challenge you today to take your first step of faith to overcome.
Are you sick today? Then do something that a well person would do!
Are you trapped in sin? Then shake off your bondage and proclaim freedom in Jesus Christ.
Are you in financial trouble? Then trust God with your finances, give generously, and watch for His provision.
I can guarantee you that if you operate in an overcoming faith that you will not only recover all, but that God will make sure that there is a hidden blessing waiting just for you!
Jared and Melissa Bellan Pastor Jared Bellan gave his life to Christ in a jail cell after facing a federal prison sentence of ten years. Following a radical encounter with Jesus, Jared's prison sentence was reduced from ten years to three months of probation. Pastor Jared planted CityReach Church Monaca and eventually transitioned to be the Church Planting Director of CITYREACH NETWORK. Pastor Jared and his wife Melissa have two boys, Jayden and Jacob.