Are you worried today about your job, health, financial security, relationships with others or anything else? All of us from time-to-time worry about something! But many people are so torn up by worry that it extends over into anxiety. For some people anxiety becomes an anxiety disorder that severely limits them from living in a normal way. All of us in life's journey sometimes need help.
Today, I want to help you make the journey from anxiety to peace. The peace that I am talking about is the peace that Christ gives. Jesus declared in John 14:27: "Peace I leave with you; My peace I give to you; not as the world gives do I give to you. Do not let your heart be troubled, nor let it be fearful." The peace of the world is easily shattered and broken, but with Christ's peace we can overcome anxiety.
You Are Not Alone!
Millions of people suffer from anxiety, so you are not alone! A Gallup poll reveals that 61% of Americans feel somewhat or very concerned that their jobs, or that of a friend might be shipped overseas. Others experience anxieties that go far beyond being somewhat or very concerned. These people suffer from some type of anxiety disorder. According to the
National Institute of Mental Health:
"Anxiety Disorders affect about 40 million American adults age 18 years and older (about 18%) in a given year,1causing them to be filled with fearfulness and uncertainty. Unlike the relatively mild, brief anxiety caused by a stressful event (such as speaking in public or a first date), anxiety disorders last at least 6 months and can get worse if they are not treated."
You May Need Help
You are not alone, but sometimes you cannot overcome anxiety by yourself. One Seminary professor, Dr. Steve Lim, says: "No matter how much we do to ensure positive outcomes, life brims with causes for worry. Anxiety arises whenever we fear possible loss or harm to our person, family, relationships, or possessions. If we depend on our own resources, we can't avoid worry, for no matter how much we have, we never know if it's enough."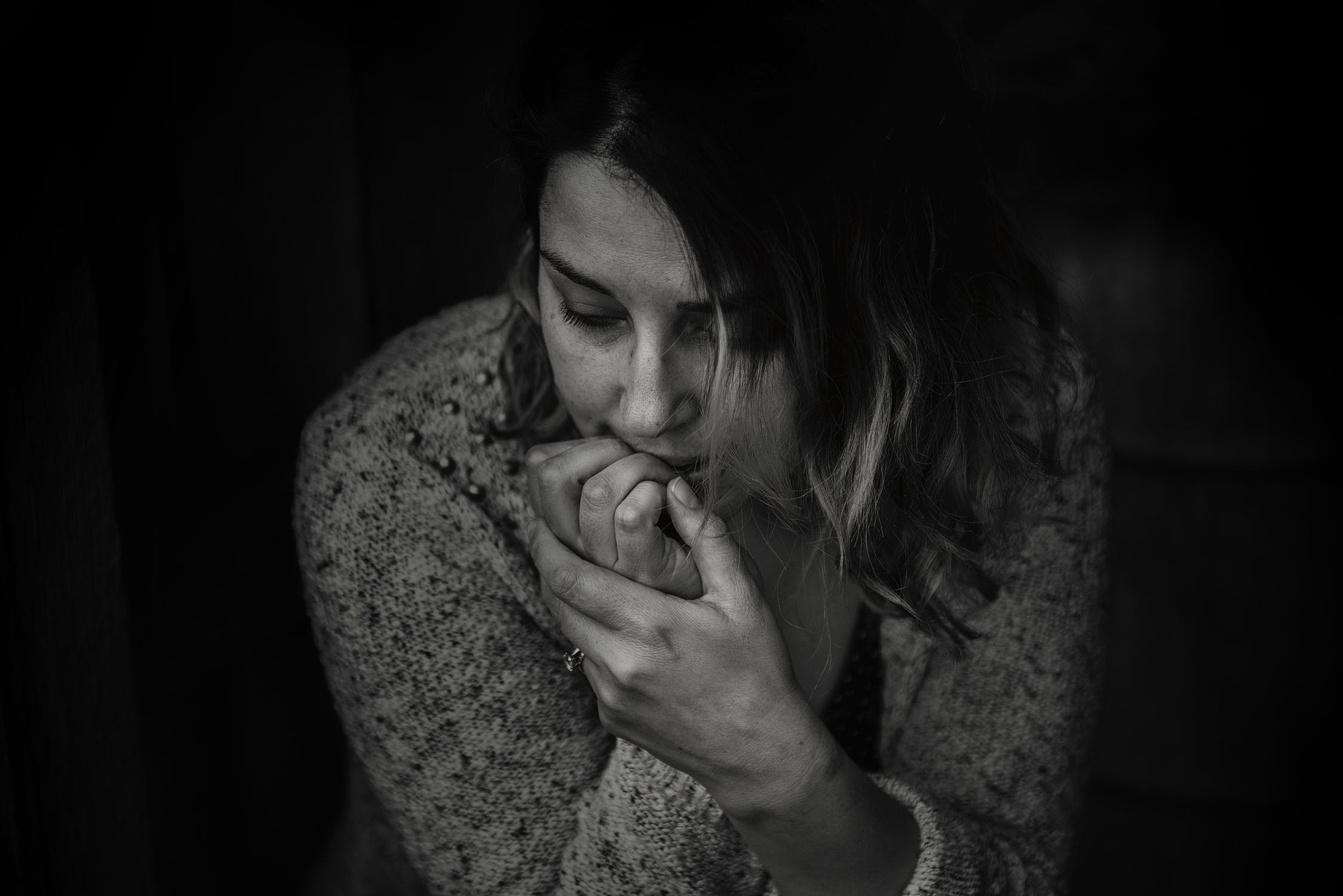 Sometimes, when you have a severe case of anxiety, it may be necessary to obtain professional help. Many people are helped by Christian counselors, psychologists, and clinics. You can go without reservation to obtain help from dedicated Christian professionals.
You Can Overcome Anxiety
Anxiety is real, but it can be overcome. It is not true that you are forever locked into anxiety and just have to live with it. It is not true that people with anxiety are just lazy or weak. It is true that many people recieve help for anxiety and have learned to live without fear and defeat. It is true that you can get control of your anxious feelings and begin to live without worry!
Timothy Sanford suggests a way to cure anxiety. He points out that anxiety is characterized by what if thinking. What if I disappoint someone? What if my spouse leaves me? What if my boss lets me go? He encourages you to trade what if thinking with statements that express reality such as: What five colors do I see right now? What five sounds do I hear right now? What do I need to do, or think about, right now?
You Can Have the Peace of God
The apostle Paul writes in Philippians 4:6-7 about the peace of God. He states:
6 Be anxious for nothing, but in everything by prayer and supplication with thanksgiving let your requests be made known to God.
7 And the peace of God, which surpasses all comprehension, will guard your hearts and your minds in Christ Jesus.
Paul says to us: "Be anxious for nothing." Well, you might say, "But you don't know what is happening to me!" Yes, that may be true, but God does know. And He wants you to have full confidence, faith, and serenity in Him. No matter how difficult our circumstances, we can rely fully on God.
According to Paul, we should make our requests known to God through prayer and supplication. It's more than OK to ask God's help with anxiety; we are exhorted to do so. Let us be specific when we approach God and ask Him to help us put away our anxiety.
Our peace is both objective and subjective. When God gives us peace through Christ, we have peace whether we feel it or not. Objectively God's peace is ours, but God wants us to subjectively feel peace as well. He wants us to experience peace in its fullness. So, His peace will guard our hearts and minds in Christ Jesus. When God's peace guards our hearts and minds, we will be anxious for nothing!
Conclusion
Begin to trust in God fully today. Practice having His peace in your heart. You can, with God's help, control your thoughts. And you can keep your thoughts on Him and His goodness. He will be with you always. He will never leave you. And he will provide for every emotional and intellectual need! You can make the journey from anxiety to peace today!